GreenGro Pride Lands Veg (6-3-3.5) 10#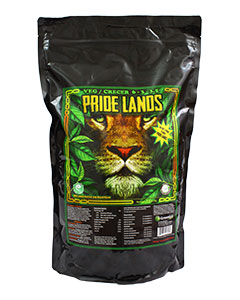 Green Gro Pride Lands Veg Fertilizer (6-3-3.5) is a quality blend of natural ingredients designed to offer a vast array of nutrients and additives in one easy to use product. By providing a balance of micro and macro nutrients along with humates and mycorrhizae this product helps induce vigorous plant growth while maintaining overall plant health.

This product is CDFA OIM registered.
Available in: AL, AZ, CA, CO, CT, HI, IL, ME, MA, MI, MN, NV, NY, OK, OR, PA, RI, SC, TN, VT, WA